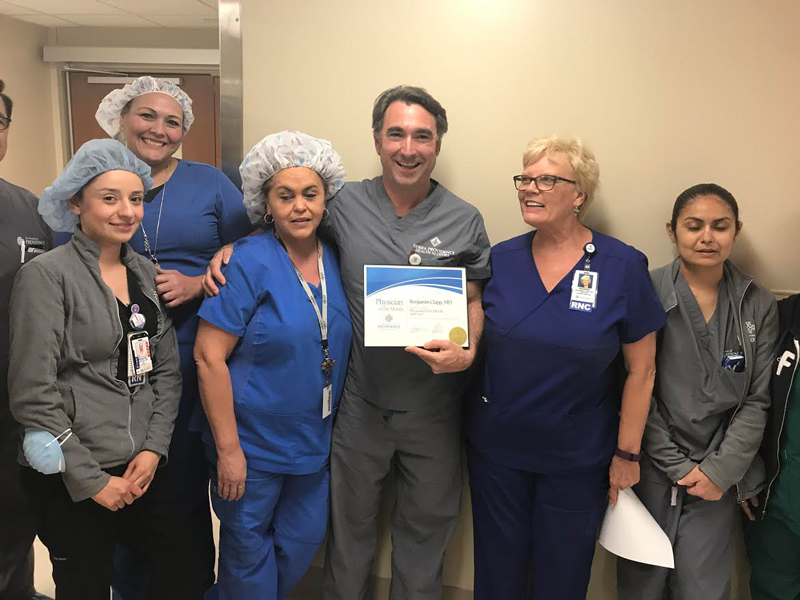 Our surgeon is Dr. Benjamin Clapp. He is fellowship trained in bariatric surgery and has been in practice for over 14 years. He is board certified in General Surgery and is an expert in bariatric surgery, but also in laparoscopic surgery. He is an El Pasoan, and a graduate of Coronado High School.
After attending medical school at Texas Tech, he went on to do his surgical residency in Phoenix, AZ. This was followed by a fellowship in bariatric and robotic surgery at the University of Texas at Houston. He does advanced laparoscopic surgery, but specializes in weight loss surgery. He offers the laparoscopic gastric bypass, sleeve gastrectomy and revisions of previous weight loss surgery.
Dr. Clapp is also an Associate Clinical Professor of Surgery at Texas Tech School of Medicine and has rotating medical students. He is currently the Chief of Surgery at Providence Memorial in El Paso and also the medical director of the bariatric center there.
"I love performing bariatric surgery. There's few areas of medicine where you help people so much or so effectively. Not only do we restore the patients' quality of life, but we extend their life by getting at the root of their medical problems, namely obesity. I've been blessed to have weight loss surgery as a career." ~ Benjamin Clapp, MD FACS FASMBS