What is Bariatric Surgery in El Paso?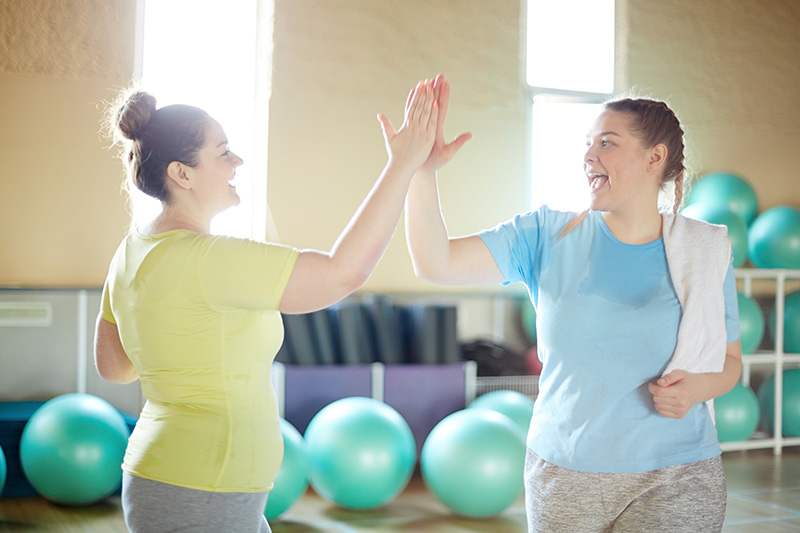 Dr. Benjamin Clapp is a top rated bariatric surgery specialist in El Paso, TX offering comprehensive bariatric surgery (weight loss surgery) for patients around the world.
Welcome to El Paso, Bariatric Surgery
As part of our commitment to ensuring our patients are informed about our El Paso bariatric surgery practice, we've included an extensive section on this website covering a whole range of topics related to weight loss surgery in El Paso.
We encourage you to look through this site whenever you have concerns about body fat reduction or want to learn more about our weight loss surgery practice.

Our Surgeon, Dr. Benjamin Clapp, MD FACS FASMBS, is a Top-rated El Paso bariatric surgeon doctor who is committed to providing comprehensive weight loss surgery for you and your family.
When you visit our office, expect to be greeted by warm and friendly staff and to receive the best weight loss care in El Paso, TX.
What is bariatric surgery?
Bariatric surgery, also known as weight loss surgery is a surgical procedure that is carried out to cause weight loss by restricting the amount of food the stomach can hold. This is done to ensure malabsorption of nutrients or to achieve both gastric restriction and malabsorption.

Bariatric surgery is often favored by patients who want to get to shape by removing the saggy tone of skin on the lower abdomen or to lose its elasticity through significant weight loss. Bariatric surgery is beneficial because it offers an effective path to getting to shape and gaining your figure.
El Paso Bariatric Surgery performs common weight loss surgery procedures such as gastric bypass, adjustable gastric band, sleeve gastrectomy and biliopancreatic diversion with duodenal switch.
Dr. Benjamin Clapp- the best weight loss surgery specialist in El Paso performs the following procedures:
Full body lift
Thigh Lift
Liposuction
Arm Lift
Labiaplasty
At El Paso Bariatric Surgery, weight loss surgery procedures are always customized to each individual since we know people differ greatly in terms of fat reduction needs. Prior to your weight loss surgery, Dr. Clapp will assess and analyze your needs so as to tailor the procedure according to achieve your desired results.

Is bariatric surgery for you?
The best candidates for bariatric surgery are people who are overweight or those seeking for minimally invasive weight loss surgery procedure in El Paso. However bariatric surgery is good for you if:
You are unable to achieve a healthy weight loss sustained for a long period of time despite your weight loss efforts
You are more than 100 pounds overweight
You're too busy to dedicate time for traditional weight loss programs
You're having increased difficulty in weight loss due to pregnancy or after bearing children
Dr. Clapp is committed to helping you achieve immense body transformation through high quality weight loss surgery at our state-of the art El Paso bariatric surgery center.
Why Choose Dr. Benjamin Clapp
Please feel free to call to our office at 915-351-6020 if you have any questions about our doctor, our staff, or the services we offer. Thank you for showing interest in Bariatric Surgery in El Paso for all of your weight loss needs!