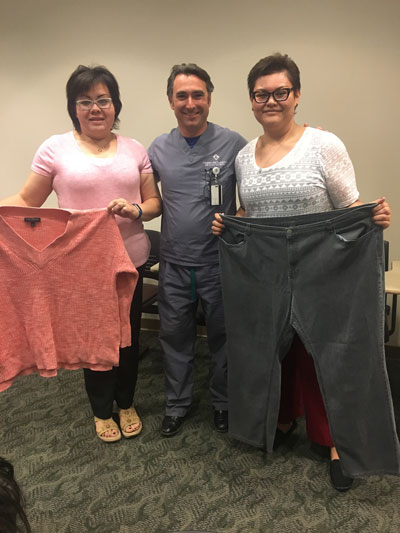 Dr. Benjamin Clapp is El Paso's leading expert in bariatric surgery, also known as weight loss surgery. At El Paso Bariatric Surgery, we are committed to providing individualized care for each patient, as we understand every patient requires different needs.
Our Practice's Mission:
To fulfill our mission of providing quality health care to you and your family, we are committed to:
Staying up to date with latest techniques and equipment.
Ensuring a comfortable, relaxing environment.
Exceeding your expectations with our professionalism.
Benjamin Clapp, MD FACS FASMBS
"I love performing bariatric surgery. There's few areas of medicine where you help people so much or so effectively. Not only do we restore the patients' quality of life, but we extend their life by getting at the root of their medical problems, namely obesity. I've been blessed to have weight loss surgery as a career."
~ Benjamin Clapp, MD FACS FASMBS
El Paso Bariatric Surgery offers the following procedures:
Please feel free to call to our office at (915) 351-6020 if you have any questions about our doctor, our staff, or the services we offer. Thank you for showing interest in El Paso Bariatric Surgery for all of your weight loss needs!