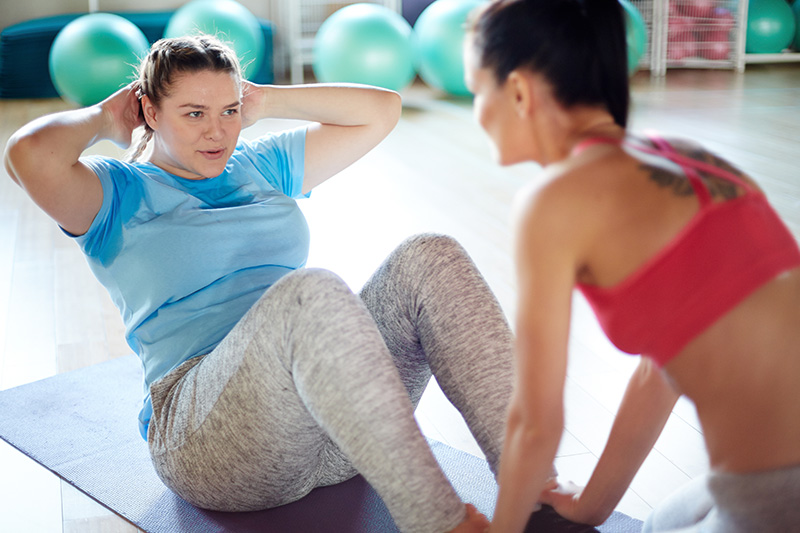 First, we would like to congratulate all our new patients on taking another step towards achieving optimal health. Our weight loss surgery solutions can help you lose weight when diet and exercise fail to provide the results you want.
Managing obesity is not simply a matter of changing your appearance and getting rid of the extra weight. Being overweight is often associated with a large number of health issues that range from high blood pressure and heart disease to joint problems and depression to infertility.
El Paso Bariatric surgery will not only help you get rid of a substantial amount of weight, but also help to improve your overall health and quality of life, enhancing your well-being and possibly adding years to your life.
What we offer our patients
Our comprehensive surgical weight loss program is focused on delivering long-term health, and includes a number of activities before your surgery, as well as post-operative care, a customized workout routine, nutritional counseling, support groups, and more.
Our team will determine if you're a good candidate for bariatric surgery. For this, you can expect:
A complete psychological assessment by a specialist
A pre-surgery dietary assessment by a dietitian
A comprehensive exercise assessment and program development
A dedicated team of compassionate physicians and professional care before and after your surgery
Preparing for bariatric surgery
Before taking the step to get rid of your weight surgically, we expect you to have done as much research as possible about bariatric surgery. Generally, not every overweight individual is a good candidate for bariatric surgery. However, any person whose health has been affected by their extra weight, or who has failed to shed the fat by other means may be eligible. But keep in mind that your procedure will be combined with exercise and diet changes for great success.
El Paso bariatric surgery should be covered by insurance. But if your plan doesn't cover the weight loss surgery, we will provide you with a separate self-pay package. If you have any questions, please contact our team at any time. We're always ready to help.