How Long Does It Take to recover From a Hernia Repair Surgery?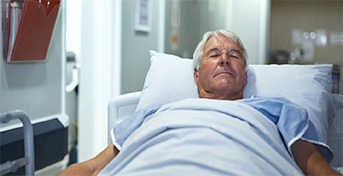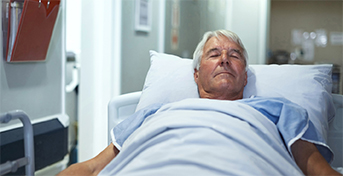 Recovery from hernia repair surgery varies with every patient. Dr. Benjamin Clapp – top rated bariatric surgery specialist in El Paso discusses the recovery period after hernia surgery.
Each year, hundreds of thousands of hernia surgeries are performed in the U.S. While all surgical procedures come with some risks, majority of patients who have had hernia surgery recover quickly and do well after the operation.
Some patients may develop moderate to severe pain after laparoscopic surgery but many can expect to go home on the day of, or the day after your operation.  You will feel sore and some discomfort in your groin after your hernia repair surgery and painkillers can help relieve the pain.
Your recovery period after hernia repair surgery in El Paso should be as follows:
Days 1-4
During this time, you should only do basic daily functions such as eating at home or walking around the house. Do not go to work or school or perform work related activities.
Days 4-7
Four days after hernia surgery, a majority of patients should be able to return to work. However, you should avoid lifting heavy loads.  During this time you'll be experiencing mild pain hence the need for occasional painkillers. You can also do light exercises like light stretching or walking.
Week 2
At week 2, all patients should be able to resume work or school. But you should still limit the amount of weight you carry to less than 20 pounds. Exercises recommended at this stage are jogging, yoga, biking, and light weight lifting. You're likely to experience stiffness and occasional discomfort at this stage.
Week 3
At week 3, expect to resume about 85% of your normal daily activities. The types of exercises you can do at this stage include running, cycling, swimming, yoga, golf, and light weights at the gym.
Week 4
By week 4 you should resume work or school activities fully. You can also return to heavy or more demanding tasks without feeling any problems. Exercise you can do during this period includes heavy lifting, contact sport, competitions and other regular training exercises. While you may still experience tugging, pulling, aches, heaviness, burning, swelling or occasional discomfort, it is completely normal.
You may also experience constipation during the recovery period due to oral pain medicines. The risks of constipation can be reduced by drinking lots of drinks and consuming plenty of vegetables, fruits, and high-fiber foods.
Taking care of yourself
It is normal to feel post operative pain around the wound after your hernia operation. Most patients will experience some level of bruising and swelling in the area of a hernia operation.
Look after yourself by ensuring you follow instructions about your hygiene and caring for the wound.
Best Hernia Repair Surgeon in El Paso – Dr. Benjamin Clapp
El Paso Bariatric surgery is devoted to providing you with the best hernia repair surgery in El Paso to enhance the quality of your life. Dr. Clapp will discuss keenly your hernia operation needs to determine which surgical procedure will help you recover more quickly.
Request an Appointment
Schedule an appointment with the best hernia surgeon in El Paso TX.  Contact us online or call our office at (915)-351-6020.