Dr. Clapp Presenting at the 34th ASMBS Annual Meeting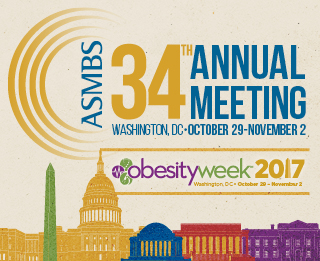 Dr. Clapp will be presenting "Alarming Trends in Sleeve Gastrectomy: a Meta-Analysis" at the American Society of Metabolic and Bariatric Surgeons annual meeting in Washington, DC. He will be presenting as part of Top Ten Papers along with 2 video presentations and 1 poster presentation. Some of Dr. Clapp's residents from Texas Tech will also be accompanying him at ObesityWeek 2017.

Top Ten Papers Part 1
Top abstracts submitted to ASMBS for ObesityWeek 2017.
Tuesday (10/31)
10:15am – 12:00pm
10:40 am: A102 Alarming trends regarding laparoscopic sleeve gastrectomy.